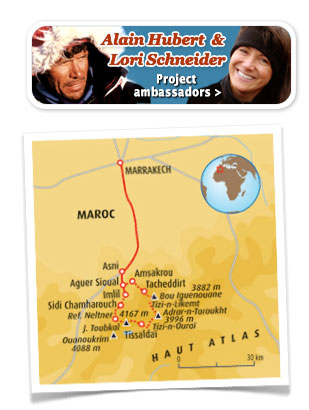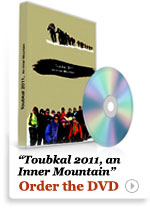 "Look beyond what you can see"
Patients in better health than their physician!
Multiple Sclerosis (MS) is often regarded as deeply invalidating in young adults.
The Toubkal 2011 project aims to take them to the summit of the Atlas.
The patients are often destroyed by the diagnosis and put a cross on many projects in spite of sometimes the little of handicap.
There exists a shift between the feeling of being disabled and the real impairment.
Multiple sclerosis continues to have bad press and notwithstanding the improvement in therapeutic means, the myth remains whole.
This project aims at honoring the patients and to try to break the image of heavy handicap which sticks hopelessly to the disease.
[ Read more ]